Solar street lights are raised light sources which are powered by photo-voltaic panels generally mounted on the lighting structure or integrated in the pole itself. The photo-voltaic panels charge a rechargeable battery, which powers a fluorescent or LED lamp during the night.
• Solar street lights are independent of the utility grid.Hence, the operation costs are minimized.
• Solar street lights require much less maintenance compared to conventional street lights.
• Since external wires are eliminated, risk of accidents are minimized.
• This is a non polluting source of electricity
• Separate parts of solar system can be easily carried to the remote areas
• It allows the saving of energy and also cost.
 Integrated Solar Led Street Light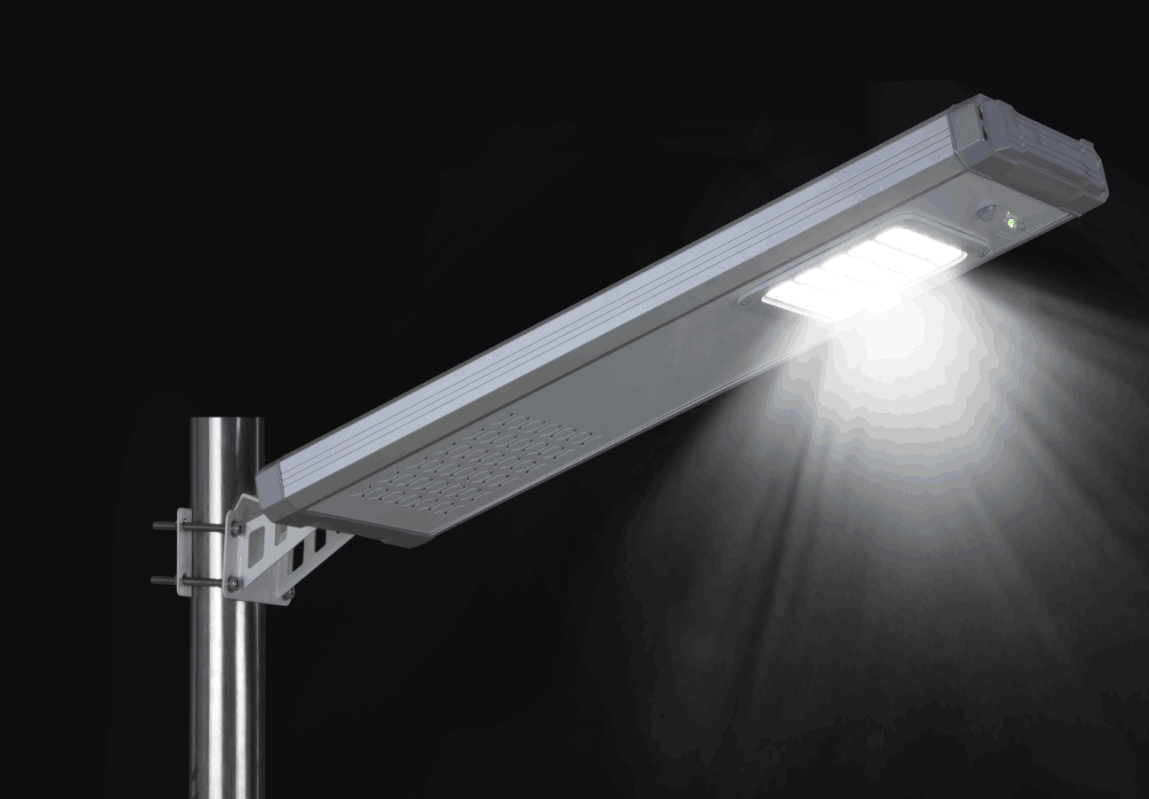 Solar Street Light turns on at dark, detect movement then illuminate to very bright. After the movement subsides, the lights return to normal power.  These solar light houses have internal electronics that will charge, discharge and maintain the battery in peak condition.  The smart sense technology will turn the lights on at dark, off at dawn and will self-regulate.  Set it and forget it.
These lights can be pole mounted and in some cases wall (flat surface) mounted. These lights are designed to endure harsh weather conditions, rain, snow, sleet, frigid cold, extreme heat'